Just like so many parts of the internet that have changed business and marketing forever, online ratings and reviews are a part of the buying experience that we can barely imagine shopping without. These days, consumers find online reviews absolutely essential, and they put quite a bit of trust and weight in them when making buying decisions. That's why business owners have started to really pay attention to the impact of online ratings, making an effort to use them to their advantage as a marketing tool.
In this article, we'll explain why reviews are so important for your online presence, as well as what sort of positive outcomes they can bring you. If you weren't paying attention to your online ratings before, you sure will be after reading this article.
What Are Online Ratings and Reviews?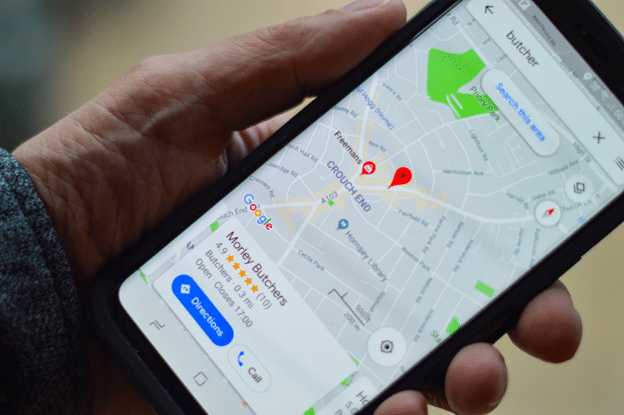 Anytime a customer goes on the internet to a dedicated platform where they can leave an opinion about your business and/or your product(s), that's in the form of a rating or review. Ratings usually look like scores (often out of five stars) or thumbs up and down. Reviews are more free form, resembling an online post often with a title, a longer text section, and optionally photos and even videos.
Most of the time, online ratings and reviews are found on the following platforms:
Google Reviews
Facebook
TripAdvisor
BBB
Yelp
LinkedIn
Amazon
However, much of the time businesses will allow customers to leave reviews directly on their website. And often, customers will choose to publish their reviews independently, either on a social media platform like YouTube or Facebook or on their own blog or website.
Reasons Why Ratings and Reviews Are Important
Now that you know what online ratings and reviews are and where you can find them, you might be wondering why you should care. Well, if you have bad reviews – or no reviews at all – your business can really suffer. On the other hand, having glowing online reviews and high ratings can seriously improve your business outcomes. Here are just some of the many reasons why.
Your Customers Read Them
Even if you haven't been checking out what people are saying about your business online, your potential customer base sure has. There's no doubt about it; in this day and age, people look at reviews and ratings before committing to buying something. In fact, according to Qualtrics, a whopping 93% of people check out online reviews before making a purchase.
…And Care About Them
And it's not just that your potential customers are looking at your online reviews; they are also giving those reviews a lot of weight and importance as part of their buying decisions. A 2020 study by BrightLocal found that 87% of people trust online reviews.
So if you don't believe anybody else, believe your customers: what people are saying about you online matters.
They Give You Credibility
So why is it that consumers put so much value in online reviews and ratings? Well, that is one of the best ways that customers can know who to trust. It's all about something called social proof, which is a psychological phenomenon in which people look to others to give them cues about how to behave. In marketing, social proof is the explanation for why people so often buy what others tell them to buy and trust the companies that others tell them to trust. It's simply in our nature, and online ratings directly feed into it.
They Make You More Visible
In addition to telling people that are already interested in your business whether or not your products and/or services are worth investing in, online ratings and reviews can also help more people find you by boosting your SEO. This means that the search algorithms used by giant companies like Google are more likely to display you prominently when you have the authority granted by a large number of reviews and ratings. And the higher up you are on search rankings, the easier it will be for new customers to find you.
They Increase Sales
Most importantly for your bottom line, the result of all the above is that online ratings and reviews can boost your sales. One study by Harvard Business School showed that an improvement of one star on Yelp can increase sales by five to nine percent. Similarly, a 2016 Revoo study demonstrated that online reviews drive an average of an 18% boost in sales. And a study by Berkeley showed that a one-star rating improvement for a restaurant made it 30% to 49% more likely to fill up at peak hours.
They Help You Understand Your Customers
If you can believe it, the benefits of online ratings and reviews can even go beyond their direct impact on sales. For example, they can also help with customer retention. After all, these platforms provide your customers with a way to directly tell you what they think of you, your products, and your service. By keeping up to date with your reviews, you can receive valuable information about what your customers do and don't like about your business. This qualitative data can help you improve customer service, make important tweaks to your products that your customers are asking for, and develop a better understanding of your business's reputation.
So if you're not yet keeping track of your online ratings and reviews, there is no better time to start than now. Making an effort to get more reviews of your business online can make a huge difference for your company, helping you improve your bottom line, gain more visibility, and win over your customers' trust.
Interested in getting more reviews?
We can help you increase the number of reviews your business generates, and build up the level of trust that potential customers have in you before they even pick up the phone. Call today or book a video meeting to see how we can help you make the most of your online presence.